BRIDGE BUILDERS® Primary School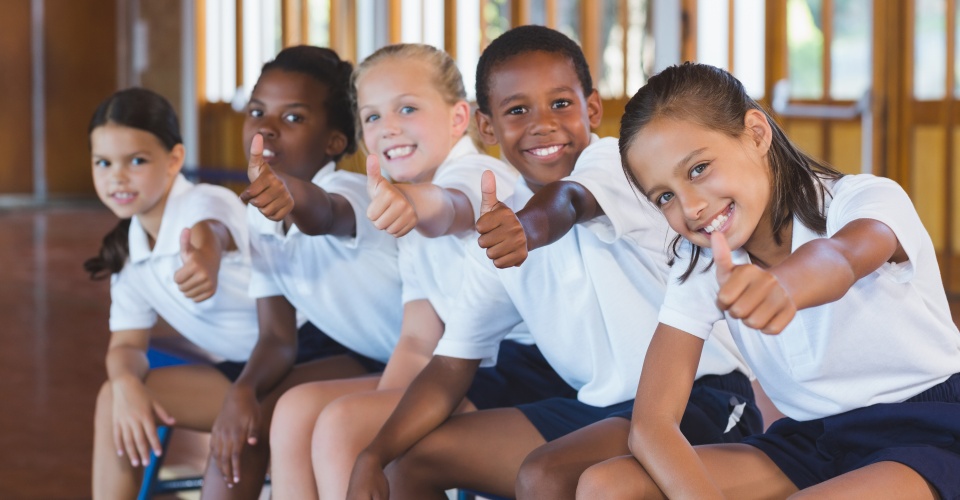 The BRIDGE BUILDERS® Primary School Program
The BRIDGE BUILDERS® Primary School Program focuses on children who are at an ideal age to be taught resiliency and conflict resolution skills. Their cognitive processing and understanding of social and emotional learning are in their early development phase and habits are not yet strongly formed. This provides adults with an ideal time to teach, model and encourage constructive responses.
"Jocelyne has developed a program like no other. It is positive, empowering and practical for students. Equipping children in conflict resolution, active listening, self-calming and kindness are lifelong skills. By training students in this program, Jocelyne is training future adults who can use what they have learnt to have a positive impact in our communities."
Robyn Press - Early Education Specialist Teacher, Cannon Hill Anglican College
BRIDGE BUILDERS® Primary School Programs available: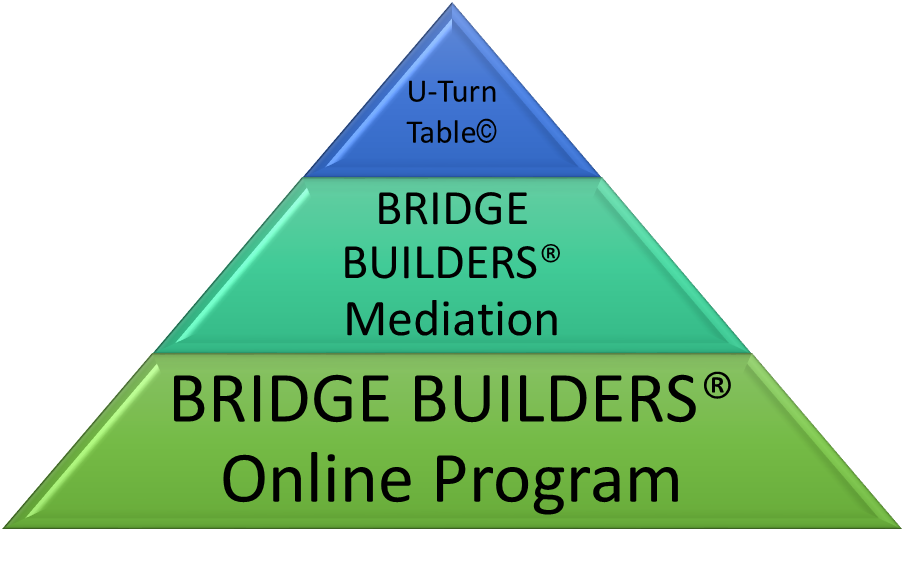 U-Turn Table© 1-5% at risk students intensive individual intervention
An educative and supportive whole school behavioural process that provides interactive learning and collaboration between the student, school and parents for classroom and playground misbehaviours.
BRIDGE BUILDERS® Mediation 5-10% targeted and supported students
Students who have difficulty regulating their own emotions and resolving problems in friendships can seek help from older and skilled BRIDGE BUILDERS Mediators who coach them in how to resolve their conflicts.
BRIDGE BUILDERS® Online Program – 80-90% universal and proactive
An interactive, fun skills based program that all members of the primary school community can use to learn from. It creates a common understanding, language and skills providing knowledge and consistency between school and home. Teacher's facilitate the lessons using the many different resources. Students can logon and show their understanding and parents can see and learn what the school is teaching their children.
The BRIDGE BUILDERS® Online Program provides primary school teachers with:
Lesson Guides
Short training videos
Answers to questions
Direct links to National Curriculum HPE and Personal and Social Capabilities (PSC)
Over 200 printable PDF activity sheets and games for extension and differentiation
Data to show student progress and learning
The BRIDGE BUILDERS® Online Program provides primary school students with:
10 fun and interactive lessons
Over 100 games, short answer questions, teaching videos, clickable interactives, quizzes audio, audio content and much more.
The ability to repeatedly play games to reinforce life skills in a fun way
Quizzes to check their learning
The BRIDGE BUILDERS® Online Program provides primary school parents with:
Understanding of how to help your child deal with conflict and bullying
Strategies to help your child be confident and resilient
Knowledge of the language and skills your child's school is teaching
Skills to equip your child for life
The BRIDGE BUILDERS® Online Program provides primary school principals with:
10 Newsletter inserts to immerse the skills in your whole community
Teacher dashboard videos for staff training
Parent access to build partnerships between school and home
And much, much more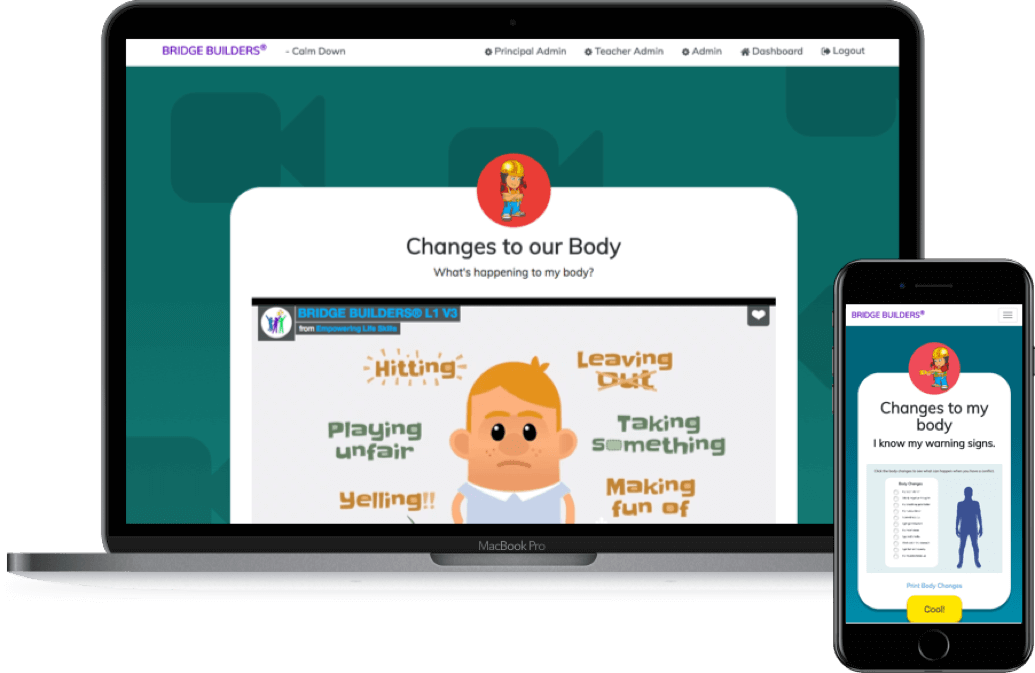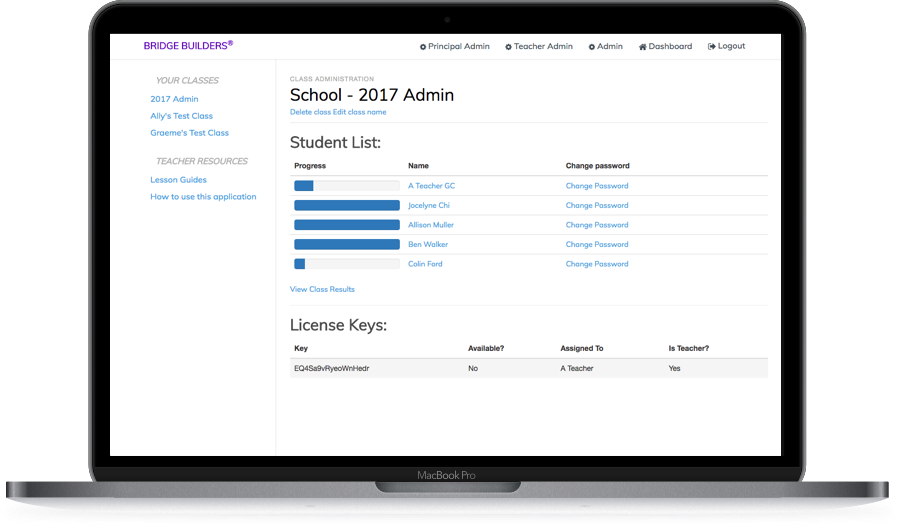 Can be used on all devices
Simply track progress and learning
"BRIDGE BUILDERS® is a great tool in increasing resilience in kids, preparing them for adulthood."
Jessica - Teacher, South Australia
"I think this program is very valuable for children as it shows us how to work problems out so we can have more friends and learn more about ourselves we can also help put a stop to bullying."
Naomi - Year 6 student
"The BRIDGE BUILDERS® is valuable because we learn how to react if there is a conflict or if someone is bullying you. I have learnt how to solve it, how to calm down and the seven strategies to help solve it."
Dana - Year 6 student
"The BRIDGE BUILDERS® helps children to make friendships. I have learnt how to respond and how to solve conflict."
Ocean - Year 5 student
"The BRIDGE BUILDERS® is valuable because you can learn how to calm your body and mind and you will learn how to be a good leader."
Matthew - Year 4 student
BRIDGE BUILDERS® could have incredible benefits at every level of your school and school community.
Contact us now to empower your school.